Nebraska Football: Non-conference schedule for 2021 is no joke
Nebraska football has three non-conference opponents on their 2021 schedule and they won't be a cakewalk for the Huskers. Last year, Nebraska only played Big Ten opponents due to the COVID-19 pandemic but the non-conference opponents are back for 2021.
After the Cornhuskers face Illinois in Week 1, they'll return home for the next two games with matchups against Fordham and Buffalo slated for Weeks 2 and 3 respectively.
Fordham was added to the schedule last week after the Huskers opted not to play Southeastern Louisiana. Fordham is an FCS school, hailing from the Patriot League, and went 2-1 last season. Fordham should be one of the few locks on Nebraska's schedule this year but they'll be a tough out for sure.
Buffalo is the Week 3 opponent and play in the MAC. This would have been a much more daunting opponent a year ago but Buffalo lost their head coach Lance Leipold to the Kansas Jayhawks. Prior to Leipold's departure, however, the Bulls were headed in a very promising direction, as they were ranked in the Top-25 during last year's unique college football season.
The third non-conference opponent on Nebraska's 2021 schedule is Oklahoma, who is one of the best college football teams in the nation and have been for quite some time. This game is set to take place in Norman and the Huskers made it pretty clear that they wanted no part in this matchup, actually trying to get out of it earlier this year.
Nebraska football's non-conference schedule for 2021 is going to be tough.
Diving deeper into these games, the Cornhuskers should be able to go 2-1 in their non-conference schedule. Fordham is the "easiest" game on the schedule simply because they're from a small conference and don't play big schools all that often. Buffalo could give Nebraska some troubles, as they've been successful in the past, but it's a game that Nebraska, if they're playing their best ball, should be able to win handily.
The Oklahoma game is the only non-conference battle that Nebraska is likely going to lose. The Sooners are just on a whole other level than that of Nebraska and their offense is going to be too much for the Cornhuskers to handle, especially so early in the season. It'll be a rough week because the topic of the Huskers trying to dodge this game will surely come up as well.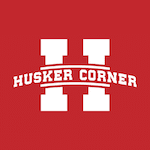 Want your voice heard? Join the Husker Corner team!
Write for us!
All in all, Nebraska football has their work cut out for them with their non-conference schedule but if all goes according to plan, they should go 2-1 during this stretch of games.