Nebraska Football: Jack Stoll has uphill battle to make Eagles' roster
Jack Stoll went undrafted in the 2021 NFL Draft but he signed with the Philadelphia Eagles as a UDFA. He'll have a tough task trying to stick on their roster.
Nebraska football had one player drafted this year but it wasn't Jack Stoll who heard his name called. Stoll had to wait until after the draft to find his NFL home and the Eagles came calling, signing him as an undrafted free agent. It's exciting for Stoll but the work doesn't stop here just because he got signed.
Stoll, who weighs in at 6'4″, 240-pounds, has competition in Philly at the tight end position. The biggest storyline with the Eagles this offseason aside from the Carson Wentz trade and the odd antics of new head coach Nick Caserio is what the team will decide to do with Zach Ertz? He could be traded before the season and if he is, that puts Dallas Goedert as the TE1 in Philadelphia.
Nebraska football alum Jack Stoll will have to be near perfect this summer for the Eagles.
Stoll's best year with the Cornhuskers came as a sophomore in 2018 when he compiled 21 receptions for 245 yards and three touchdowns while averaging 11.7 yards per catch. He could have done a lot more damage had the Huskers had more consistent play at quarterback but Stoll did the best he could do in a not-so-great situation.
In Philadelphia, he doesn't have a shot at dethroning Goedert (or Ertz if he's still there) but he could fight for a TE3 spot on the roster. The other tight ends on the Eagles' roster are Hakeem Butler (former wide receiver), Jason Croom, Tyree Jackson, and Caleb Wilson, none of whom are locks to get that spot.
With some consistent quarterback play, Stoll could be a nice player. Nebraska didn't exactly have the best quarterback situation while he was there and the offense definitely had its ups and downs but Stoll could be a special teams contributor at the very least.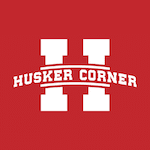 Want your voice heard? Join the Husker Corner team!
Write for us!
It'd be great to see this work out for Stoll and for him to stick with the Eagles in 2021. This is a team with so many kinks needing to be worked out but that could open the door for Stoll to make a splash with his NFL team.